With gratitude that vaccinations are now completed I am slowly returning to performing live in public.  I am entertaining offers for public performances for special events and will slowly be updating the calendar section of this webpage.
I am still continuing my pandemic created series on FB & Youtube & Instagram called #lullabiesfromnola hope you enjoy them.
You can continue your support through the virtual Tip Jars:
Venmo @AN21DLMUSIC OR PAYPAL.ME/AN21DLMUSIC
PayPal email is antoinedielmusic@gmail.com
Welcome!                                    
Thank you for taking the time to visit the official website of New Orleans based singer and band leader Antoine Diel.
Antoine was born in Manila, Philippines. Hailing from a musical family, Antoine sang from childhood in church as well as competitions and public events.  He grew up in Los Angeles, California where he continued singing in high school and studied in the Thornton School of Music at the University of Southern California earning Bachelors and Masters of Music Degrees - Vocal Arts.  Antoines' credits range from operas, musicals, plays as well as solo and choral concerts in both secular and sacred music, ADR/voice-over and singing on recordings and demos for movies and various projects.  He now calls New Orleans home and astounds audiences nightly all throughout the city with his outstanding soulful singing.  His band, the Misfit Power, is comprised of some of the hardest working, talented musicians in the city.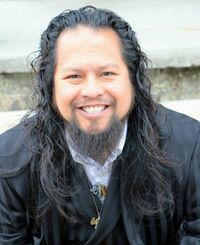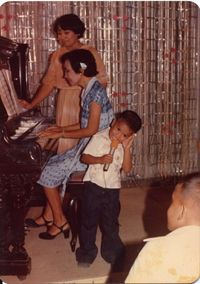 If you are interested in helping Antoine continue sharing his music to the world the Virtual Tip Jar is the place to go. Please click on to the Donate button above (Paypal) PayPal.Me/AN21DLMusic  or through Venmo @AN21DLMusic